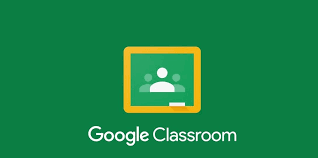 Google Classroom
Jennifer Graves
Tuesday, March 31, 2020
Many teachers will use Google Classroom to communicate with students and families. The video below will give you some basic directions to help navigate the site!
https://docs.google.com/presentation/d/1PDVZvie0DnFbFEVFB8U3j89o1mD5BCUXTE6ymbb9y_k/mobilepresent?slide=id.g4f60ec15fb_1_206


**Remember, students will use their school email and password to log-in. Contact your child's teacher if you are unsure of this information. Thank You!